Q: Can I take a mobility scooter on Public Transportation?
A: In general, most folding or portable mobility scooters are allowed on methods of public transportation, such as trains, buses, or planes. Individual airlines may have specific protocols for traveling with a mobility scooter. Check with your airline before flying to ensure they allow your scooter's battery on board.
Some transportation companies may require you to remain seated in your scooter throughout the entire duration of the ride. Other companies may not allow this and will only allow scooters if folded and stowed away.
Q: What happens if my mobility scooter gets wet in the rain?
A: Whenever possible, we recommend that you store your scooter inside, either in a garage, basement, or inside your home. As mobility scooters run on electricity, it can be dangerous if exposed to excessive amounts of water. If you have no indoor space to store your mobility scooter, there are protective waterproof tarps or covers, which can allow for your scooter to be safe from rain or snow.
You may drive your mobility scooter in light rain or drizzles, though they are not fully waterproof. If you must operate your mobility scooter during rainy conditions, avoid large puddles. Tiller covers are available to keep the electronic portions of your scooter protected, as well.
Q: How long will my mobility scooter's battery last?
A: The lifespan of your mobility scooter's battery will vary, depending on specific model and manufacturer. In general, most manufacturers offer a 1-year warranty on batteries, though most generally last up to 18 months. How long your battery lasts is also dependent on frequency of use.
Q: How do I know which type of mobility scooter is right for me?
A: Which type of mobility scooter you choose should be dependent on the criteria pertaining to your anticipated usage. When shopping for a mobility scooter, assess your expected usage based on factors such as how often you will use it, which types of terrain you will use it on (indoors vs. outdoors) and your individual weight capacity needs. Other considerations include the need for maneuverability in tight or crowded spaces, usage of safety features and added technologies, as well as color and finish options desired.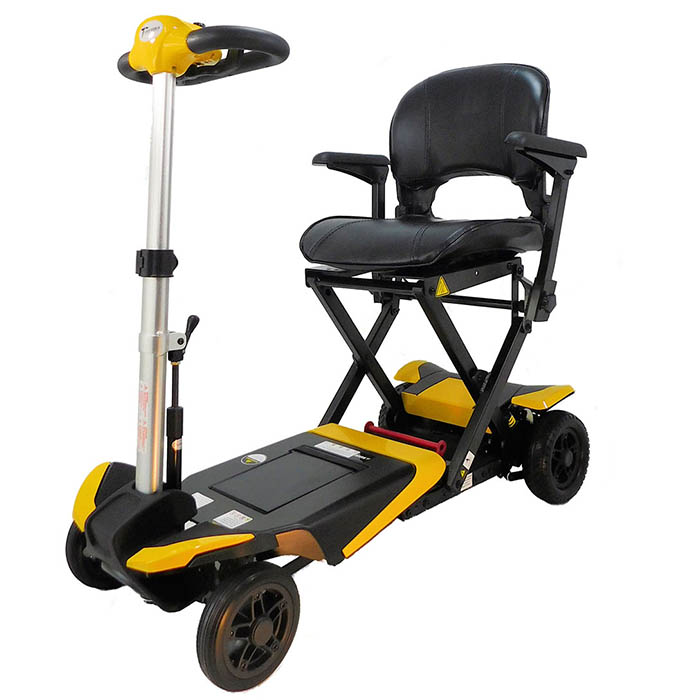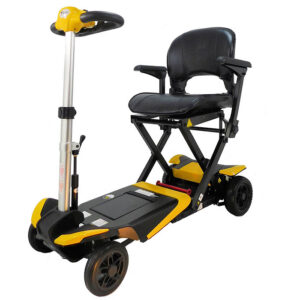 Q: Can a second passenger ride with me on my mobility scooter?
A: Most mobility scooters are only for one rider. Each scooter has an individual maximum weight capacity that you should not exceed. There are some scooters available that come with two seats and can accommodate multiple riders. If your scooter has only one seat, do not attempt to carry another rider. Exceeding the maximum weight capacity can be dangerous for riders, as well as cause potential operation issues with your mobility scooter.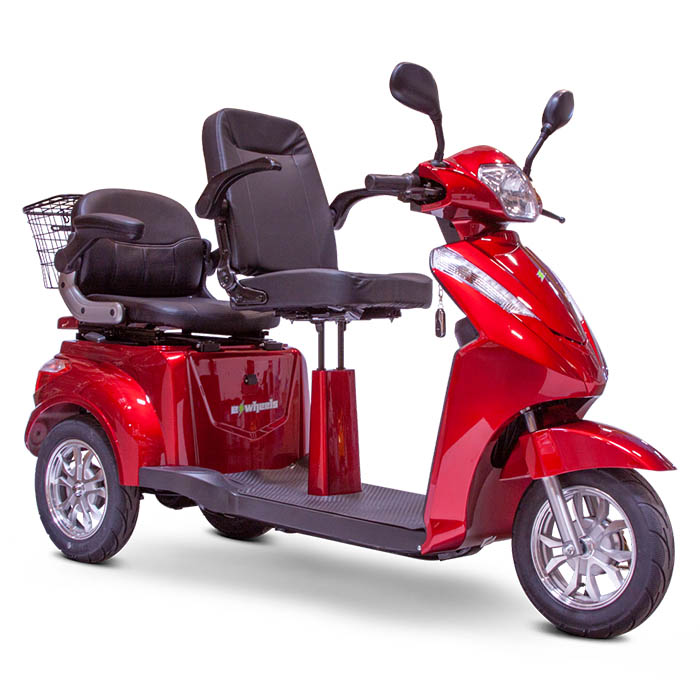 Q: How do I determine if a mobility scooter is right for me?
A: Mobility scooters have the power to change someone's life and restore freedom and independence. Oftentimes, those struggling with poor mobility feel trapped and over-reliant on caregivers, friends, or family, to assist them. Owning a mobility scooter can help you regain independence by allowing you to move around freely.
Good candidates for mobility scooters are people who can sit for extended periods of time, can operate a scooter without assistance, and who can still walk a few steps. A mobility scooter may not be the best mobility device for you if you have significant vision concerns or cannot sit for an extended period of time.
If you're unsure if a mobility scooter is right for you, we recommend talking with a trusted doctor or healthcare provider who can help determine if a mobility scooter is right for you.
Q: Who are mobility scooters for?
A: Anyone that needs assistance getting around can use a mobility scooter. Though they are often seen being utilized by the elderly, mobility scooters are essential medical devices for anyone with limited mobility. Some health conditions can cause mobility issues at any age, including Multiple Sclerosis, obesity, strokes, arthritis, and many more. Mobility scooters can also be operated by riders who lack upper body strength and flexibility, as there are options available with simple operation controls.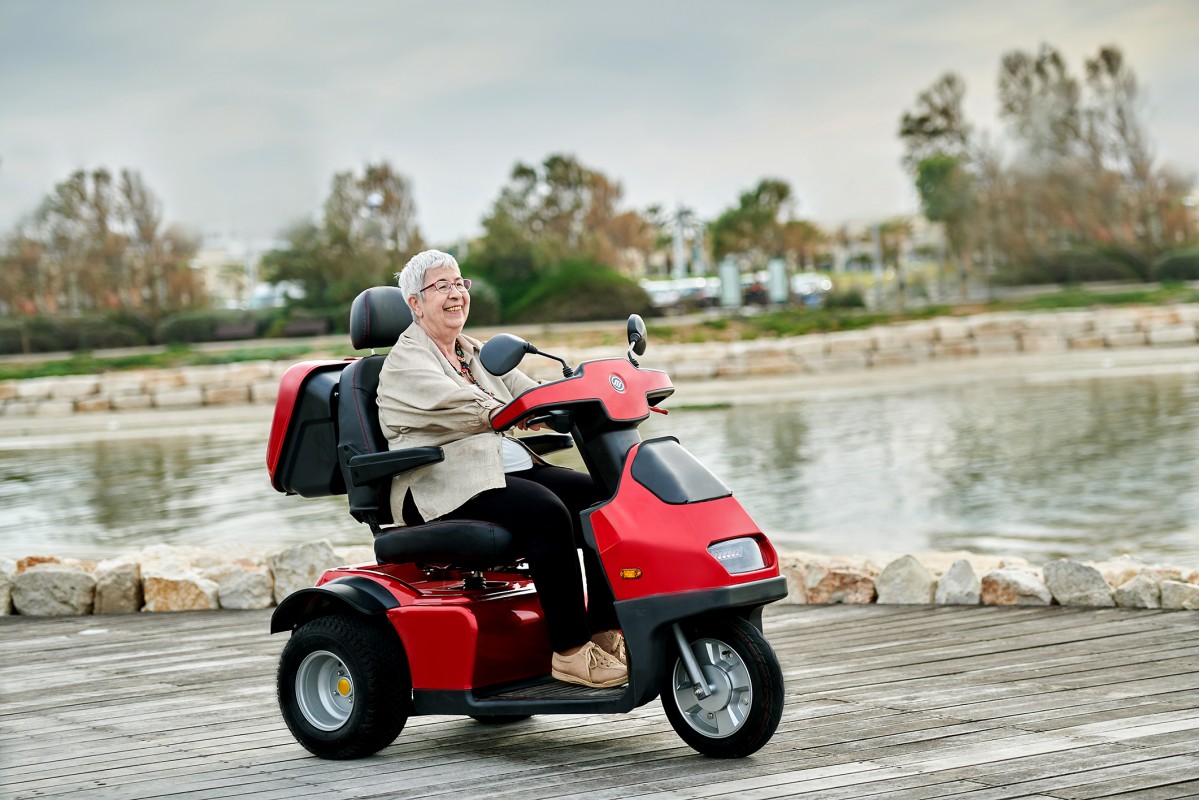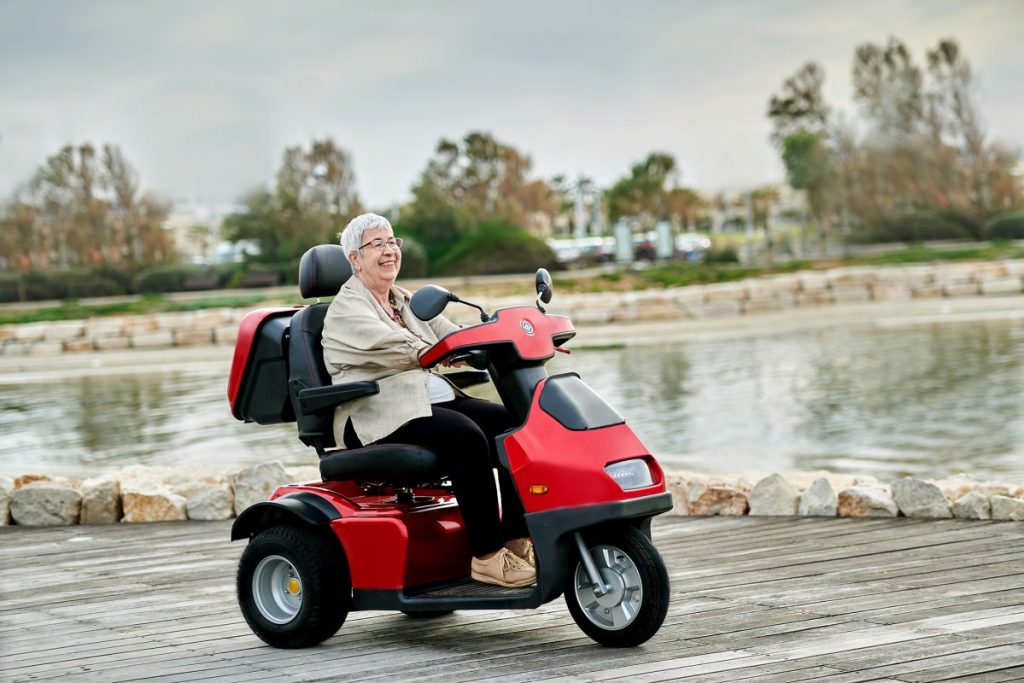 Q: Can I leave my mobility scooter battery continuously charging?
A: We do not recommend that you continuously leave your mobility scooter battery on the charger. To benefit from the maximum battery lifespan, unplug your charger after it has reached a full charge. Overcharging your battery can cause damage which ultimately reduces your battery's ability to hold a charge. Corrosion can occur over time with frequent overcharging. Always unplug your scooter charger after it has reached a full charge.
Q: Can I ride my mobility scooter at night?
A: Most electric mobility scooters come with headlights and taillights to allow for easily navigating at night. Poor lighting or lack of lighting can be dangerous for both the driver and surrounding individuals. Be sure to check for adequate lighting before attempting to drive your mobility scooter in the dark.
Q: Are mobility scooters difficult to operate? Will I need practice?
A: Mobility scooters are easy to operate for almost any rider. Each model and manufacturer of mobility scooter will have different operating instructions. Most new mobility scooter riders quickly learn to navigate riding their mobility scooter. With a short bit of adjustment, mobility scooters are simple and easy to operate. Most individuals with limited mobility indicate riding a scooter helps them feel independent again.
Q: Can I insure my mobility scooter?
A: Though not a requirement, some mobility scooters opt to add insurance against theft or damages to their scooter. Many insurance companies will allow you to add a mobility scooter to help protect against potential loss, theft, or damages. Depending on how often and where you will be riding your scooter, some people also add liability insurance. Both types of insurance are optional and are dependent on your individual preferences.