Largest Mobility Scooter Selection
Take back your life with a mobility scooter or an electric wheelchair!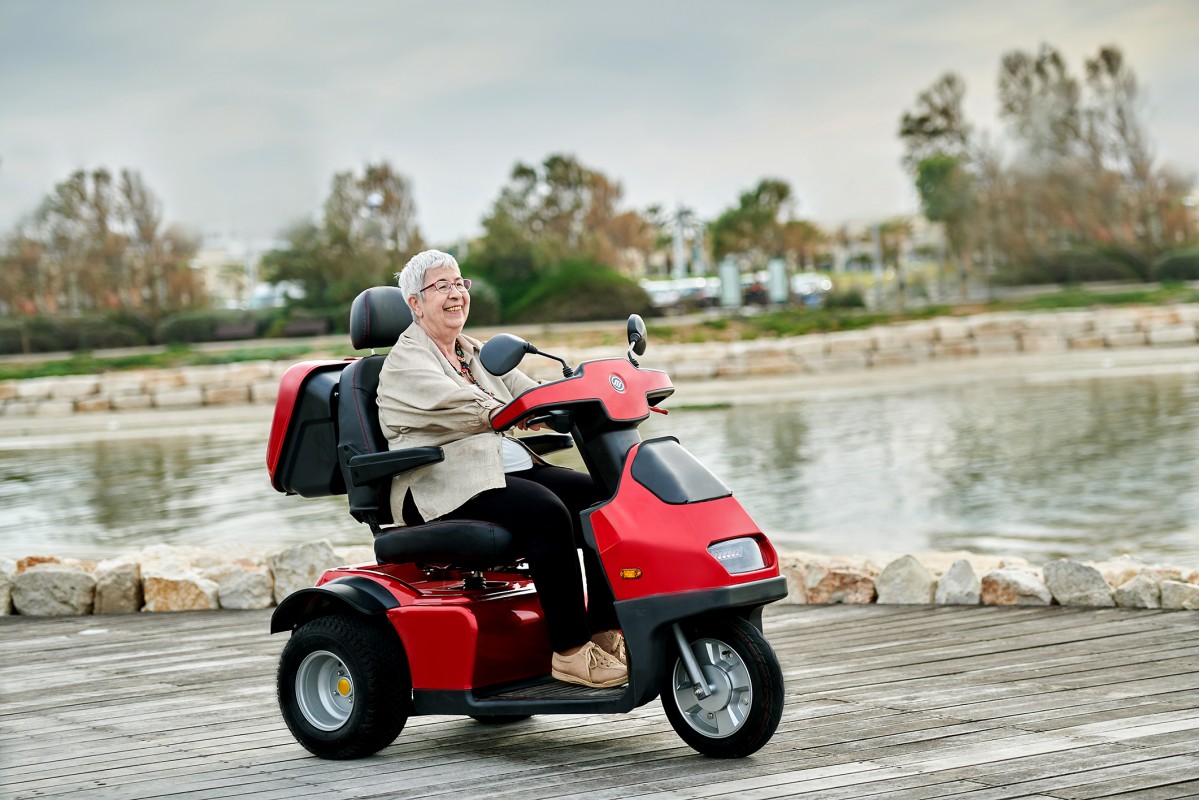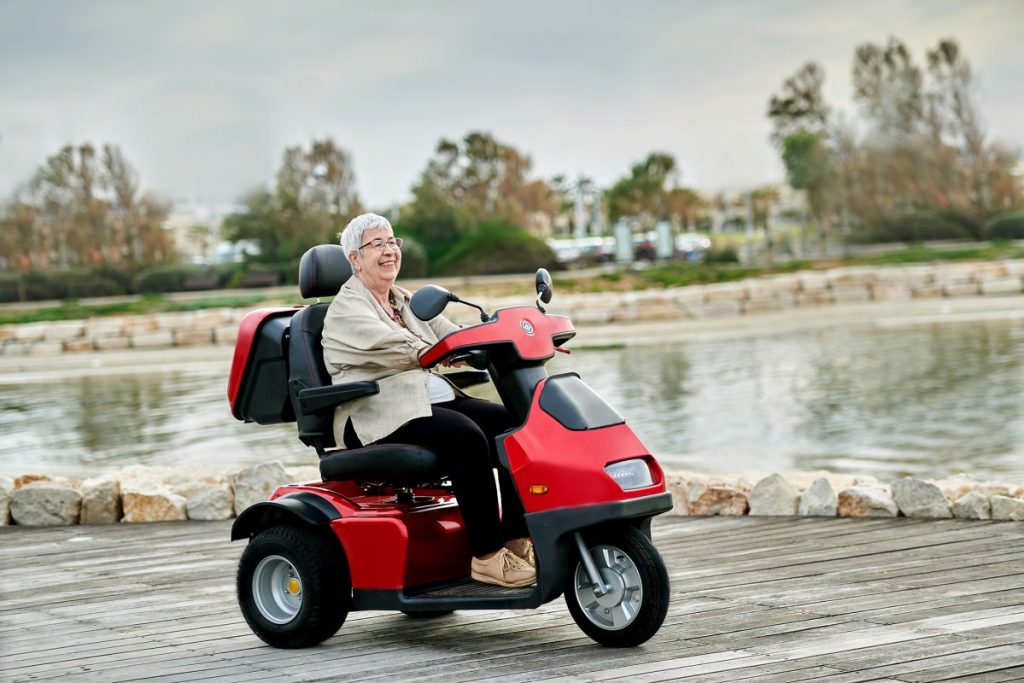 About Mobility Scooters Buy
We began with a mission to provide clear and straightforward mobility scooter information and advice all in one spot. We know that buying a mobility scooter can be an overwhelming and daunting process. Due to this, we set out to create a comprehensive, informational website that covers all things related to mobility scooters.
Once upon a time, there were limited mobility scooter options available on the market. Over the years, as technology has advanced, there are now even more aspects of a mobility scooter purchase to consider. From scooter weight capacity to speed and terrains, there are several elements to contemplate in the buying process. We make the scooter buying process easy!
On this website, you will find everything you need to know to assist in the mobility scooter buying process. We break down the essential components of a scooter purchase form each of the top manufacturers, as well as a detailed breakdown of important factors, such as wheel types, seating styles, warranties, and so much more.
We provide easy-to-read overviews of the essential components of a scooter purchase from each of the top manufacturers available. You can read our mobility scooter FAQ to answer a few of your questions. For all information related to mobility scooters check out our blog!
Most Popular Mobility Scooters
Reasons to Buy a Mobility Scooter
Go Anywhere – Have you or your loved one ever stayed behind or opted-out of going somewhere due their mobility issues? Oftentimes, those with physical limitations will stay behind because they feel their mobility issues are a hinderance to friends and family. 
Sometimes, for these individuals, this can even lead to missing out on important life events and gatherings.  These feeling of isolation can be a significant struggle for those experiencing mobility concerns.  The good news is that mobility scooters provide an easy solution to address these concerns!
Accessibility – Owning a mobility scooter will give you accessibility to almost anywhere and allow you to continue doing the activities you love. Many mobility scooters are design to withstand different types of terrains, including the outdoors. 
Three-wheel mobility scooters are great for those anticipating outdoor usage. This can allow you to enjoy the great outdoors, including parks and nature facilities. Purchasing a compact and portable folding mobility scooter option will allow you to easily transport your scooter in a car, truck, or van.
Independence – Mobility scooters can help restore independence for those with physical limitations. For those in need of mobility assistance, performing daily tasks such as running errands or going to the grocery store can be a hassle. A mobility scooter will allow you or your loved one to take back control of their life and continue to be independent. This can be a game changer for those who feel limited in their capabilities!
Ease Burden on Family, Friends, & Caregivers – Not only do mobility scooters promote independence, but they help lessen the strain on friends, family, and caregivers who aid in the care of those with physical limitations. A mobility scooter will allow you to manage your own transportation, and not rely on others to push wheelchairs or assist with your mobility. There are plenty of all-terrain mobility scooters that will even allow you to ride over rough terrains.
Mobility scooters are easy to operate and unlike traditional wheelchairs, they do not require any physical effort or strain. Additionally, new mobility scooter options come equipped with far more comfortable seating than a traditional wheelchair.
There are multiple different options to choose from including three-wheel and 4-wheel mobility scooters. Both options have their own set of advantages so you can choose the scooter that best fits your needs!
Save Money – Purchasing a mobility scooter is an investment that will pay off in time. Even better, scooters have become increasingly affordable. Buying a scooter is a one-time purchase which will not require expensive ongoing maintenance. Simply charge and go! Rechargeable batteries in mobility scooters all you to continue to reuse your scooter without incurring additional expenses.
Save Time – For those with physical limitations, relying on ride services or public transportation can be costly. With a mobility scooter, you can continue to be self-reliant without long-term costs. Mobility scooters allow users the flexibility of arranging transportation on their own time, rather than working around the schedule of ride shares, taxis, or public transportation.
Arranging your daily errands around public transportation schedules can cause anxiety and frustrations for some people. By owning your own mobility scooter, you can set your own schedule and not be rushed or restricted by a specific transportation schedule.
Bariatric Mobility Scooters receive their name because they have a higher weight capacity than most other scooters. Some of the best bariatric scooters have a weight capacity up to 450 pounds.
The other positive about bariatric mobility scooters is that they are typically better for off-road, all-terrain adventures! However, they do come with their downsides. The main downside being that they are large and bulky, which makes them difficult to transport.
Our article on the top five bariatric mobility scooters will help you narrow down the options and make a decision on what is best for you. There are a lot of different options out there, we help narrow down the field.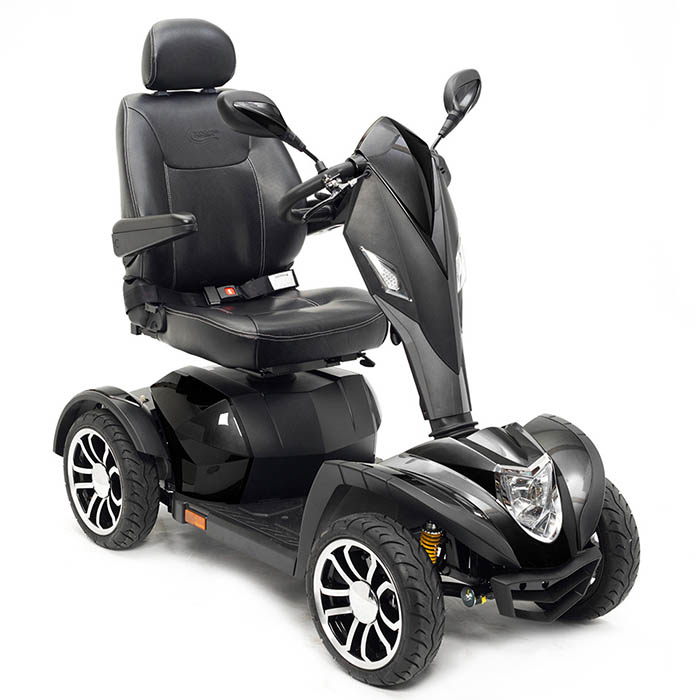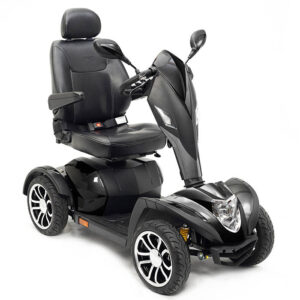 Folding mobility scooters are some of the top-selling models. Why? Well the reasoning is obvious. People like convenience. A folding mobility scooter will easily fit in the back of the car and many are approved for flights. Additionally, they are much more easier to move around than traditional scooters, especially when travelling
Typically, with a non-folding mobility scooter you must have a cart for the back of your car. The scooter sits back there while you drive. This is sometimes a pain. The folding mobility scooter saves you the hassle and allows you to enjoy more of your time doing what you love to do. If you like convenience, then a folding mobility scooter is perfect for you.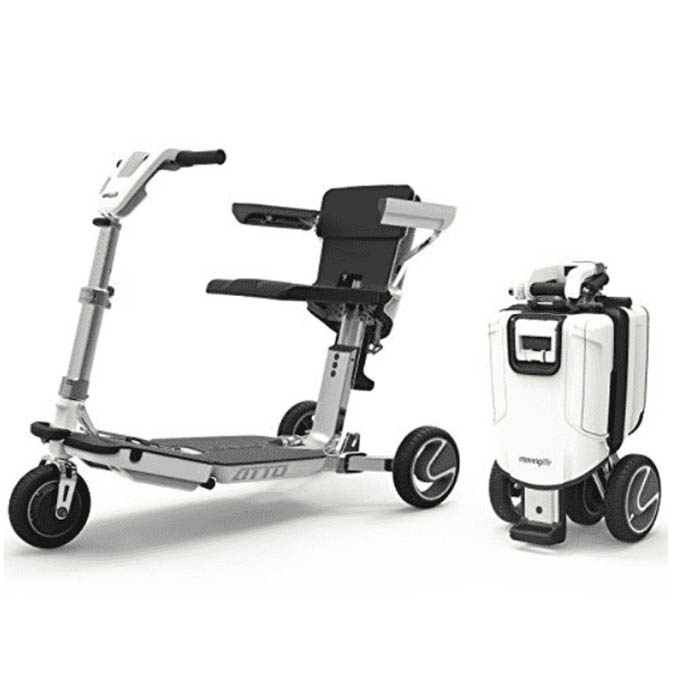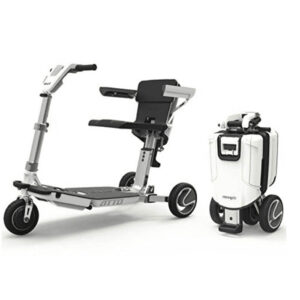 Just like the bariatric mobility scooter article, this article helps list the top five folding scooter options. Choosing the right scooter, especially with the hefty prices, is a tough decision. Our goal is to make that decision as easy as possible for you.
We pick the very best so you can be assured of the quality. There can be no compromises when it comes to materials, ease of wear, and durability.
Best Mobility Scooter Brands
Vive Health Mobility Scooters
Started in 2014 in Naples, FL, Vive Health offers a variety of medical equipment, including mobility scooters, wheelchairs, walkers, and much more. As a leading mobility scooter brand, Vive Health prides themselves on providing both trustworthy and affordable scooters for their customers.
They design and develop their own products which allows them to offer affordable options for consumers on a budget. Vive Health Mobility Scooters are available in both 3- and 4-wheel options, depending on the costumers needs.
For buyers looking for extra support, Vive Health's specialized customer support delivers a place to ask questions both before and after purchasing a scooter. To provide some extra assurance, Vive Health offers a 100% guarantee behind their products.
E-Wheels Mobility Scooters
No matter what type of mobility scooter you are in the market for, E-Wheels has a suitable option for everyone. With an extensive product line of over 15 different models, E-Wheels Mobility Scooters cover all the bases. Even better, they see their products through from start to finish; they develop, manufacture, and distribute their mobility scooters. Each year, E-Wheels produces more than one million electric scooters. E-Wheels offers budget friendly options such as their top-selling EW-36, as well as luxury options like their EW-66.
Assembled in the U.S.A, these quality mobility scooters will have you riding in style! Unlike some other manufacturers, EWheels offers modern, visually appealing scooters in a variety of different styles and colors. In addition, E-Wheels has patented their own technology which includes a unique electrical system that is environmentally friendly. For in-stock items, they generally ship within 1 to 2 business days following a purchase. E-Wheels ships all products directly from their Phoenix, AZ warehouse.
Since 2002, Drive Medical has produced durable medical equipment that is designed to last. Drive Medical manufactures a wide array of healthcare products, including respiratory, mobility, and long-term care health products. Formerly known as DeVilbiss Healthcare, they were acquired in 2015 and were rebranded as Drive Medical.
Over the years, they have grown rapidly and are now one of the fastest growing home healthcare companies on the market. They offer several top-selling mobility scooter models, available in 3- or- 4-wheel options, including their Ventura and Phoenix HD product lines. Within the U.S., Drive Medical has several distribution centers; Southeast and Central U.S, West Coast, and East Coast.
Another top mobility scooter manufacturer is Pride Mobility. Pride Mobility has several operations locations both throughout the United States and globally. Their headquarters is located in Exeter, Pennsylvania. They offer a diverse product line with several mobility scooters, including both compact and full-sized models. As a superior mobility scooter manufacturer, Pride Mobility takes satisfaction in providing technologically innovative features that allow for the best possible mobility scooter experience.
The Go-Go Elite Traveller portable scooter, a top seller, provides a portable and lightweight mobility scooter for those looking to take their scooter on-the-go. Larger and heavy-duty scooter options are also available including the Maxima 3- and 4-wheel scooters, which come with a large and deep seat. For those interested in a speedy scooter, the Victory Sport models provide increased maximum speeds ranging from 5.2 mph to 13mph.  Pride Mobility's Mobility Scooter lineup is one of the most extensive product offerings of all of the top manufacturers in the industry
Golden Technologies, headquartered in Old Forge, PA, takes pride in manufacturing their mobility scooters in the U.S. As a family owned and operated company, founded in 1985, Golden Technologies believes in the motto: "build it right the first time'. They are a family owned and operated company with many years of experience manufacturing quality mobility scooters. In addition, they also sell power lift chairs, adjustable beds, and power wheelchairs.
Golden Technologies consistently looks for ways to improve and grow their product offerings; they are not content with being just "good enough". This unique approach allows them to produce cutting-edge and modern mobility scooters, making them one of the top-rated manufacturers on the market.
Golden Technologies Mobility Scooters offers a wide variety of offerings, including off-road scooters, portable scooters, and full-size mobility scooters. Their offerings range from affordable to luxury options, with several different weight capacities and features. This allows customers to choose the scooter best suited for their individual and unique needs. Top selling models include the LiteRiders, BuzzAround, and Companion product lines. Each of these product lines come in several options and both three- and four-wheel options.